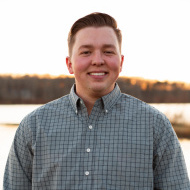 Dallen Vick - Drone Pilot

Dallen Vick is a FAA (Federal Aviation Administration) certified professional drone pilot.

About the Team
On Christmas day of 2014, fourteen-year-old Dallen received an unexpected gift: a drone. It had a camera designed for introducing users to FPV (first person view) racing. He immediately fell in love. On that day, the passion for drones that would someday become Aerial Photography Utah was born. Over the next few years, Dallen developed his flying skills and even learned how to construct drones from scratch materials. He became familiar with the industry. After his 2 year mission for his church, he decided to finally put his skills to the test and begin doing what he loved every day for a living.
Drone pilots in the United States are required to be certified by the FAA in order to complete commercial operations. In your search for a drone operator, ensure that your pilot has the proper credentials. Aerial Photography Utah believes in following drone regulations and only works with pilots who are FAA ceritified.